Dear Member // Welcome to this latest edition of The Juice – our regular way of staying in touch with you, our Members. We want to share some of the things we've been up to and let you know what might be coming up.

Message from the CEO.
Keeping our Members at the heart of everything we do.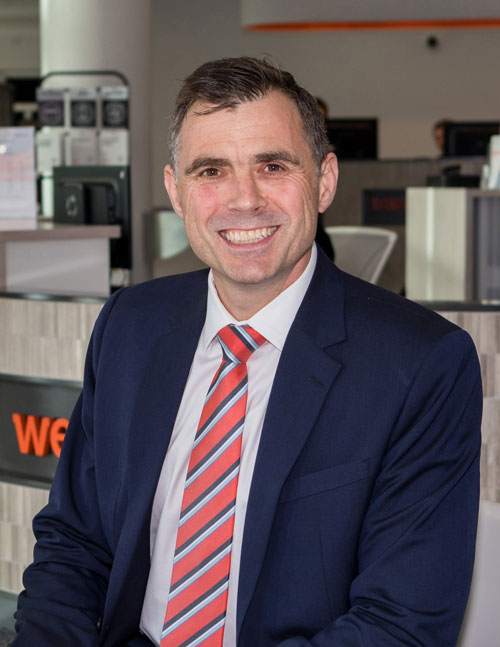 It feels like it's been a busy few months since we sent out our last edition of The Juice and we want you to know that that we're still here to support and help you through what can still be extremely challenging times for many as we navigate the uncertain.
One of the most exciting things we've been working on over the past few months is the SBS Pink Ribbon Visa through our partnership with Breast Cancer Foundation NZ. This is a unique kind of credit card, designed to help them fundraise with 5c from every transaction being donated to Breast Cancer Foundation NZ as they strive to achieve their vision of zero deaths from breast cancer. The money they raise helps them achieve this through early detection education, supporting sufferers, research, medical grants and advocacy.
Our teams have been working hard to ensure your banking experience with SBS remains as seamless as possible. I'd also like to personally thank you for the continued heartfelt feedback you've shared with both our local branch and Head Office teams. You, our Members, are at the heart of everything we do so it's incredibly rewarding to know that we're making a real difference.
Shaun Drylie
SBS Bank Group CEO

Introducing the SBS Pink Ribbon Visa.
Our new charity credit card.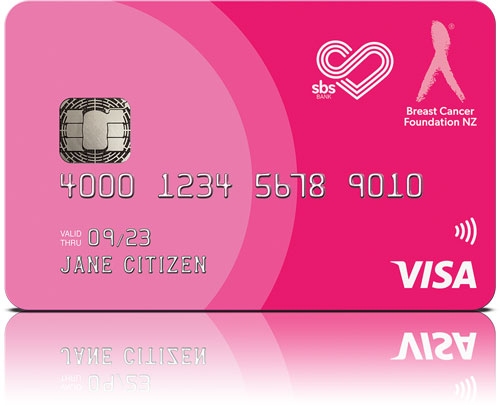 We're delighted to let you know about our new SBS Pink Ribbon Visa through our partnership with Breast Cancer Foundation NZ.
The SBS Pink Ribbon Visa is a truly unique way of helping to raise funds to fight breast cancer without even having to think about it. We're donating $20 for every new account that's opened plus 5 cents every time you use your card! You'll also earn Cash Back Rewards for every eligible transaction*, which you can choose to donate all or some of to Breast Cancer Foundation NZ.
Evangelia Henderson, CEO of Breast Cancer Foundation NZ said that the SBS Pink Ribbon Visa was an easy way for people to support their vital work without even having to think about it.
"We're so grateful to SBS Bank for this partnership, creating an innovative charity credit card. Every time you spend using the SBS Pink Ribbon Visa, you'll be helping to fight breast cancer."
To find out more about the SBS Pink Ribbon Visa go to pinkribbonvisa.co.nz, pop into a branch or call our helpful Contact Centre team.
The SBS Pink Ribbon Visa is issued by SBS Money Limited a 100% Subsidiary of SBS Bank. *Lending & Eligibility Criteria, SBS Pink Ribbon Visa Conditions of Use and Fees and Charges apply, and can be found here or alternatively on request and free of charge from any branch of SBS Bank. The Pink Ribbon symbol is a trademark of BCFNZ.

SBS Unwind.
A Member's story.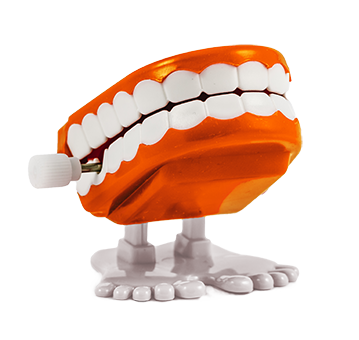 As recent Members to SBS Bank, David and Helen Wilson have been delighted with their decision to take out an SBS Unwind Reverse Equity mortgage with us.
Based on the outskirts of Blenheim, they built their new house a little over five years ago but the cost of building meant they put everything they had into planning consents and the build itself which left little for the day-to-day expenses. They had been thinking about releasing some equity in their home for some time so contacted their local Blenheim branch to see how they could help.
Helen said, "We've been together for over 60 years and we just love living where we are. We're very self-sustainable, producing all of our own fruit, vegetables and meat and we're just not ready to give all of this up to move into a smaller, cheaper place in town."
David and Helen talked it all through with their son early on in the process who told them that they should do what's right for them and fully supported their decision. The couple have used the money released through the equity in their home to get a new motor for their boat and for smaller upgrades like new hearing aids and a new set of false teeth which don't come cheap!
David said, "Ally from the Blenheim branch was so helpful and explained everything to us in great detail. The process was so incredibly easy."
Lending eligibility & criteria, terms, fees and charges apply. More information on SBS Unwind along with Lending Standard Contract Terms for SBS Unwind Reverse Equity Mortgages and Reverse Equity Mortgage Fees and Charges can be found at sbsbank.co.nz.

Helping in the Community.
Computer donations enabling digital inclusion.
Our branch teams have been working closely with local community groups to deliver a digital inclusion programme, which assists some of our older and more disadvantaged Members by helping them to understand new technologies.
SBS has been working on these programmes over the past couple of years, although Covid19 has accelerated the need to ensure that all New Zealanders have the ability to understand and access technology.
Banking Specialist, Maria Hine from our Blenheim branch recently caught up with Age Concern Marlborough who received one of our recycled computers that had been refurbished as part of the ongoing work our IT team have been doing.
A lot of the clients that Age Concern work with have no computer skills, and do not have the means to purchase a new computer of their own. Therefore, Age Concern Marlborough plans to use the computer to help their clients learn computer skills and keep in contact with their loved ones.
SBS Bank Tour of Southland.
Another exciting year wrapped up for the SBS Bank Tour of Southland last week with 17 amazing teams taking part in what has been a difficult year for many sporting organisations in New Zealand.
This was our 8th year as the naming rights sponsor and we just love the inclusive nature of how the SBS Bank Tour brings the community together across Southland for the week. Of course, Tour week is notorious for its variable weather, so the ride isn't for the faint-hearted! A big congratulations to Aaron Gate and all the riders, volunteers, helpers and supporters who got out and about to cheer on the teams this year.
Our SBS Bank Annual Sustainability Report
Keeping track of where we're at.
We're committed to ensuring we stay on track with our sustainability vision and objectives so we've created our first Annual Sustainability Report for the 2019-2020 financial year (1 April 2019 - March 31 2020).
The report provides an overview of our key focus areas, our key themes and the highlights for the 12-month period. Please click here to view our Annual Sustainability Report on our website at sbsbank.co.nz/sustainability.
We've Moved!
Our Queenstown branch relocates.
Our Queenstown Members are loving their new branch location out at Frankton. The new site offers excellent parking and a state-of-the art building complete with digital display screens, spacious customer service areas and modern furnishings.
SBS Bank GM Member Experience, Mark McLean said that this move demonstrates SBS Bank's ongoing commitment to the Central Otago region and its local communities.
"We pride ourselves on delivering excellent customer service and we were delighted to recently win Canstar's Most Satisfied Customers Award 2020. Our investment in the new branch is another way of creating an even better experience for both our Members and our team members who put our Members at the heart of everything we do."
The SBS Bank Queenstown branch has been serving the region for over 30 years since it opened in the 1980s.
Looking Forward to 2021!
The holiday season is almost here.
It's hard to believe that Christmas is just around the corner and what an eventful year 2020 has been for everyone.
We'll send out an email closer to Christmas to let you know the days and times that we'll be open over the Christmas and New Year period but in the meantime if there's anything you've been putting off and need to chat to us about, please give our helpful Contact Centre team a call now. It could be another thing to tick off your Christmas "to-do" list!
We'll also be launching our 12 Days of Christmas campaign again at the beginning of December so don't forget to Like our Facebook page and have your say on what items should go in our branch charity hampers! Turkey or ham, it's a big call!
Click here to Unsubscribe.
SBS Bank, PO Box 835, Invercargill 9840. Copyright 2021 SBS Bank. All Rights Reserved.
SECURITY NOTICE: We will never ask for your internet banking login, password details, security details or any other security details via email. We will never ask you to log into your Personal Internet Banking services via a link in an email. If you are concerned that an email from SBS Bank is not genuine, please call us on 0800 727 2265 or forward it to phishing@sbsbank.co.nz.