Dear Member// Welcome to this latest edition of The Juice – our regular way of staying in touch with you, our Members. We want to share some of the things we've been up to and let you know what will be coming up.

Thank You from the SBS Team.
Another great year with Members at our heart.
As we reach the end of 2021 we'd like to give a heartfelt thank you to all of our Members for your ongoing support - it's hard to believe that Christmas is just around the corner and what an eventful year it has been for everyone.
It has been a particularly busy few months for the SBS team, with lots of community and banking initiatives on the go. From the completion and auction of the Cromwell Lot47 home, to expanding our partnership with the Highlanders by becoming the new front of jersey sponsor, the completion of the 9th annual SBS Bank Tour of Southland and the launch of the new SBS FirstHome Combo - we are definitely looking forward to the holiday break!

We'll send out an email closer to Christmas to let you know the days and times that we'll be open over the Christmas and New Year period, but in the meantime if there's anything you've been putting off and need to chat to us about, please give our helpful Contact Centre team a call now on 0800 727 2265. It could be another thing to tick off your Christmas "to-do" list!
We wish you and your whānau a safe and happy holiday season and look forward to seeing you again in 2022.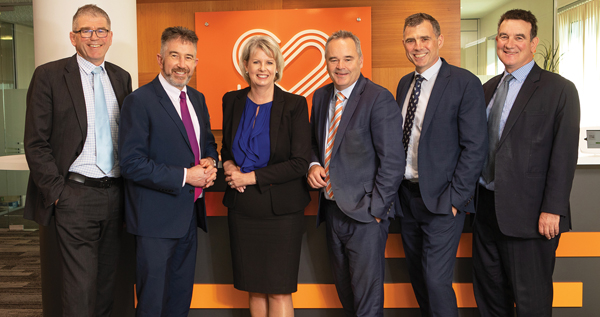 Introducing Our New 'News and Stories' Page.
Keep up with the latest SBS and Community News.
Want to know what SBS Bank is really about? Keep up with all the latest SBS and community news on our News and Stories page. From sponsorships and events to promotions and media releases, get all the information you could want straight from the source itself.
Our News and Stories page is updated regularly to help keep you up to date with exactly what we're doing - after all we're here for you! Check out the page here, and don't forget to save it to your favourites to make sure you never miss a thing.
Do you prefer to keep up with the latest on social media? Make sure you follow us on Facebook, Instagram, LinkedIn and Twitter.
Going, going, gone!
Cromwell Lot-47 home officially off the market.
The Cromwell Lot47 home is officially off the market, having sold for a fantastic $1,205,000 at auction! Our SBS Cromwell team were delighted to have the opportunity to attend the auction with other volunteers from the project to see all the hard work put in over the past year pay off.
The Lot 47 project is a community initiative led by the Rotary and Lions clubs with the goal of raising $200,000 to help St John with the cost of building a new state of the art ambulance station to service Central Otago.
SBS Bank Cromwell was proud to come on board at the beginning of the project as an official supporter, with staff holding fundraisers, hosting events for volunteers and getting stuck in to work around the property.
Congratulations to the new home owner and a huge thank you to everyone that gave their time, money and energy to bring the Lot 47 - Cromwell community project to life.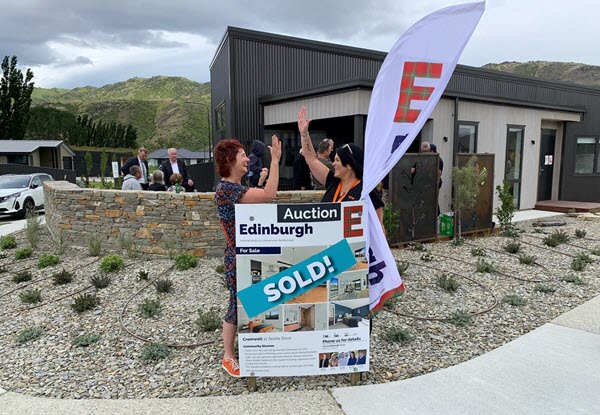 Make the Most of Your Retirement.
SBS Unwind Reverse Equity Mortgage
You can make the most of your retirement with less stress, more choice and a whole lot of fun with an SBS Unwind Reverse Equity Mortgage ('SBS Unwind').
A reverse equity mortgage allows you to take out a home loan using your property as security. The loan incurs monthly interest, but rather than making regular payments, this interest is added to your loan with the loan not being repaid until you permanently move from your home - this is achieved using the eventual proceeds of sale.
Benefits of choosing a Reverse Equity Mortgage include:
You stay in your own home
Free up some of the money tied up in your home without needing to sell it
Use your money however you like
No regular payments required
You can repay the loan, in full or in part, at any time
Our team are able to answer any questions or concerns you may have about SBS Unwind to help determine if it is the right product for you. Simply give us a call on 0800 727 2265 to find out more.
SBS Bank Tour of Southland 2021.
Celebrating the conclusion of another successful tour.
Another exciting year wrapped up for the SBS Bank Tour of Southland last month, with athlete Michael Vink taking out the top spot to claim his third SBS Bank Tour of Southland title.
This was our 9th year as the naming rights sponsor and although the event looked a little different due to Covid-19 restrictions it was still fantastic to see the community come together to support our riders and follow the tour. A big thank you to all of the riders, volunteers and support crews on their amazing efforts to make this year's SBS Bank Tour of Southland such a success.
We are delighted to announce that we will be back on board with the SBS Bank Tour of Southland again next year, bringing us to an incredible ten years as the naming rights sponsor. Bring on 2022!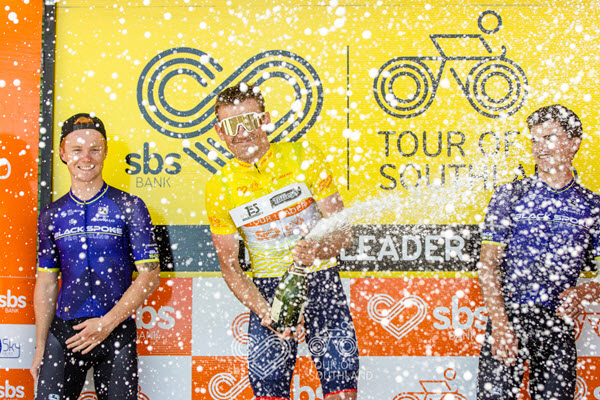 The SBS FirstHome Combo Makes a Splash.
Helping the next generation get on the property ladder.
As the bank for first home buyers we've been delighted by the response we've had to the SBS FirstHome Combo. With over 150 years' experience in helping Kiwis into their own homes we know that a great deal from your bank can make all the difference - and our first home buyers couldn't agree more!
Melissa is another thrilled recipient of the SBS FirstHome Combo, commenting "My first home buying journey was never easy because of how the market was going, but Jules Keillor at Papanui Branch has been so lovely and great to communicate with. I'd like to thank the whole SBS team for helping me reach my dream of being a home owner and for tirelessly working in these trying times."

If you're interested in taking the first step towards your first home check out our First Home Buyer's Hub here, where we have all the tips, tricks and resources you need to get you into your first home together.

SBS Mo-Bankers Get Behind Movember.
Men of SBS do their part to support Men's health.
This Movember the men of SBS Bank did their part to support Men's health, with a dedicated team growing some great moustaches to raise funds and awareness for all the dads, brothers, sons and mates in their lives. Movember is a global movement in support of Men's health, with a focus on saving and improving men's lives through projects focused on prostate cancer, testicular cancer, mental health and suicide prevention.

The team raised more than $3,900, with several staff having a shave off at the end of the month as part of their fundraising efforts. All funds raised will go towards funding medical research, ground-breaking tests and trials, life-changing men's health programs and innovative treatments.
Click here to Unsubscribe.
SBS Bank, PO Box 835, Invercargill 9840. Copyright 2022 SBS Bank. All Rights Reserved.
SECURITY NOTICE: We will never ask for your internet banking login, password details, security details or any other security details via email. We will never ask you to log into your Personal Internet Banking services via a link in an email. If you are concerned that an email from SBS Bank is not genuine, please call us on 0800 727 2265 or forward it to phishing@sbsbank.co.nz.