Dear Member// Welcome to this latest edition of The Juice – our regular way of staying in touch with you, our Members. We want to share some of the things we've been up to and let you know what will be coming up.

Message from the CEO.
Investing in creating the best Member experience.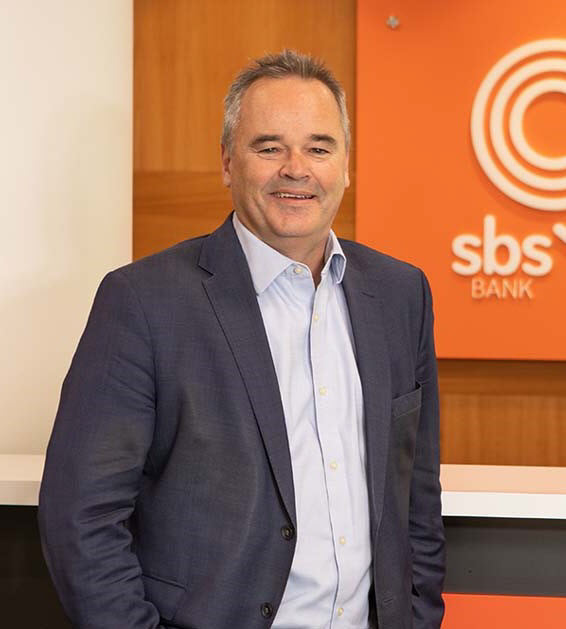 It's been a busy time here at SBS over the past few months, with lots of exciting initiatives in the works designed to enhance our product and service offerings and make banking with SBS even easier.

One of the most exciting things we have launched recently is the ability to apply for home loans with SBS Bank online, helping to speed up the home loan process and giving Members the flexibility to apply for a home loan at the time and place that best suits them. You may have also seen some of our new First Home Buyer ads on tv, which support us in our ongoing commitment to helping Kiwis find a place to call home.

It has also been a great year for recognising the wonderful products and services we have available to our Members. We were thrilled to take out a number of categories in the Canstar Home Loans awards, being awarded Bank of the Year Home Loans 2022 and Bank of the Year First Home Buyers 2022. We were also delighted to be awarded 5 Stars for 'Outstanding Value' by Canstar for our SBS Visa Credit Card for the third year running, providing you with an award-winning credit card from your award-winning bank.

As we move into the final part of the year, I would like to take the opportunity to thank you for all of your ongoing support. We will be back in touch in the next few weeks to let you know our opening hours over the festive season.

SBS Bank Tour of Southland 2022.
Celebrating 10 years of support down south.
Another exciting year wrapped up for the SBS Bank Tour of Southland in November, with Southland athlete Josh Burnett taking out the top spot, becoming the first Southlander to win the champion title since 1994.

This year's race was even more special, as it marked one decade of SBS supporting this fantastic community event as the official naming rights sponsor! It was fantastic to once again see the community come together to support our riders and follow the tour throughout the course of the week. A big thank you to all of the riders, volunteers and support crews on their amazing efforts to make this year's SBS Bank Tour of Southland such a success.

We are delighted to announce that we will be back on board with the SBS Bank Tour of Southland again next year, bringing us to eleven years as the naming rights sponsor. Bring on 2023!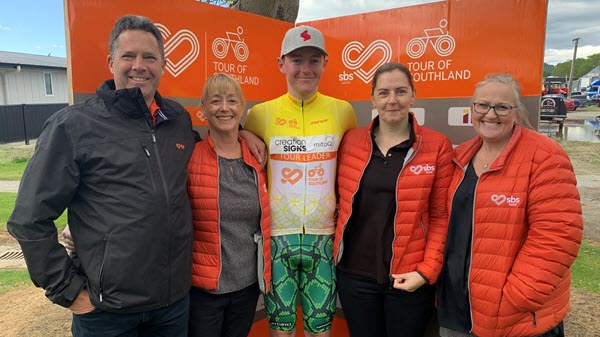 The SBS Visa Credit Card.
Canstar Award Winner Three Years Running!
We're celebrating...the SBS Visa Credit Card has been awarded 5 Stars for 'Outstanding Value' by Canstar for the third consecutive year!*

Whatever the occasion, wherever you want to shop, the SBS Visa Credit Card aims to make life even easier for you. Shop in-store or online, anywhere that Visa is accepted to earn cash back. It's as simple as that.

You'll earn $1 for every $150 spent on Eligible Transactions** while enjoying the benefits of no annual card fee and 24/7 access to your account..
Benefits
| | |
| --- | --- |
| | No Annual Card Fee |
| | Earn Cash Back Rewards** |
| | Up to 55 Days Interest Free |
| | |
| --- | --- |
| | No Rewards Fee |
| | Contactless Payments |
| | 24/7 Access to Your Account |
The SBS Bank First Home Buyer's Tools.
Everything you need to know to get into your first home.
If you're thinking about buying your first home, or know someone who is, take a look at the SBS Bank First Home Buyer's Hub - a place we've created especially for first home buyers with all the help and resources you need to get into your first home.

Whether you're looking for a step-by-step guide on the home buying process, a timeline of what you should do when, help from the experts, or just want to have your questions answered, the SBS Bank team can help.
For those further along in their first home journey, we have also created SBS Skip, a special online app that will let you know how much you may be able to borrow, help you track your progress towards your goal, and allow you to earn up to $2,500 cash towards your first home deposit when you take out an SBS Home Loan.*

So what are you waiting for? Take the first step towards buying your first home with the New Zealand bank with heart and we'll be cheering you on from start to finish.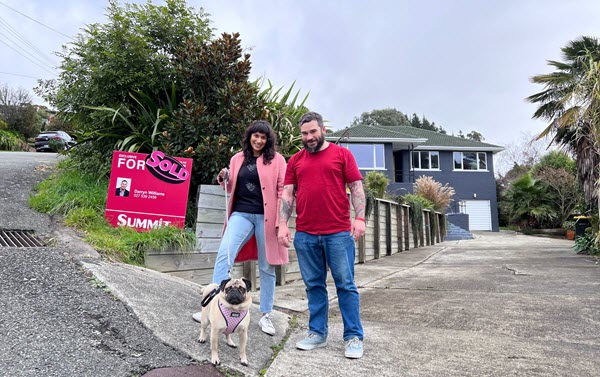 Manage Your Term Investments Online.
Flexible banking to suit you.
Did you know that you can now manage your term investments online through SBS Internet Banking and the mobile app? This includes choosing where your interest is paid and how you would like to reinvest when your term investment matures.

This update is designed to help make your life even easier, with the flexibility to manage your investments 24 hours a day, 7 days a week from the comfort of your own home.

If you're interested in finding out more, check out our helpful how-to page on our website for all you need to know about managing investments online.
SBS Team Members Go Pink.
Proudly supporting Breast Cancer Foundation NZ.
As a proud partner of Breast Cancer Foundation NZ, our awesome teams throughout the country were thrilled to get behind both Pink Day and the Christchurch Pink Ribbon Walk!

SBS is a proud supporter of the Pink Ribbon Walks, an annual fundraiser for Breast Cancer Foundation NZ with donations helping to fund ground-breaking work by some of our country's top breast cancer researchers, educate people about breast health, and provide free support services for breast cancer patients.

If you would like to find out more about Breast Cancer Foundation NZ, or are wondering how you can help support this worthy cause, visit their website here.
We've Moved!
SBS Tauranga branch relocates.
Our SBS Tauranga Members are loving their new branch, located in the Bethlehem Shopping Centre! This new central location is close to other shops and provides easier access to banking services, with convenient parking, spacious customer service areas, modern furnishings, and the same helpful team members.
To celebrate the new branch, the Tauranga team hosted a function with a great turnout of Members visiting the new location. Check out the amazing new space below!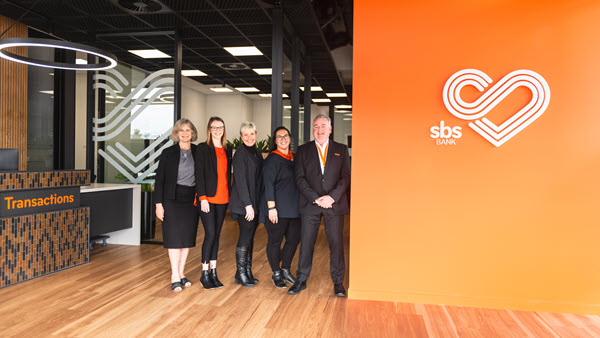 Protecting Yourself Against Scams
Quick and easy ways to protect you and your money.
The number of scams targeting everyday Kiwis are on the rise, so we're encouraging our Members to get to know the warning signs to look out for and how you can help protect yourself.

Check out our handy quick guide of things you should be suspicious of, and the ways you can help protect yourself and your whānau against scams.

If you suspect you've been targeted by a scam, even if you're not sure, please contact us immediately on 0800 727 2265.
You should be suspicious of:

•

Unexpected phone calls, texts or emails




asking for information.

•

Someone calling to say you have an 'issue' with your computer.

•

Phone calls, texts or emails advising that

you've won something.

•

Companies you know calling you unexpectedly about an issue.

•

A request from someone you don't know to 'help them transfer funds' – and they'll give you an amount for your trouble.
Ways to help protect yourself:

•

Don't share personal or financial information with anyone you don't know.

•

Never share your passwords or logins.

•

Update your devices regularly.

•

Make your passwords long, strong and




unique.

•

If you think you are being targeted by a scam, do not engage.

•

If you are not sure whether a call is legitimate, hang up and call the company directly.

•

Never share any bank issued authorisation codes received via SMS.
The SBS Visa Credit Card is issued by SBS Money Limited, a 100% Subsidiary of SBS Bank. SBS Visa Credit Card Conditions of Use and Fees and Charges apply, are subject to change and can be found here or alternatively are available on request and free of charge from any branch of SBS Bank.
*Canstar have awarded SBS Visa Credit Card with a 5* rating for 'Outstanding Value' in the rewards $12k annual spend category.
**See SBS Visa Credit Card Conditions of Use for Eligible Transactions.
Click here to Unsubscribe.
SBS Bank, PO Box 835, Invercargill 9840. Copyright 2023 SBS Bank. All Rights Reserved.
SECURITY NOTICE: We will never ask for your internet banking login, password details, security details or any other security details via email. We will never ask you to log into your Personal Internet Banking services via a link in an email. If you are concerned that an email from SBS Bank is not genuine, please call us on 0800 727 2265 or forward it to phishing@sbsbank.co.nz.